Question : How to configure DKIM with Mailpro
Also in our FAQ section: What is DKIM Record?
1. Log into your Mailpro Account
2. Go to configuration
3. Go to webmaster's zone and click on DKIM Configuration
4. Type your Domain Name
5. Type your domain name key
6. Click on generate Public and Private Keys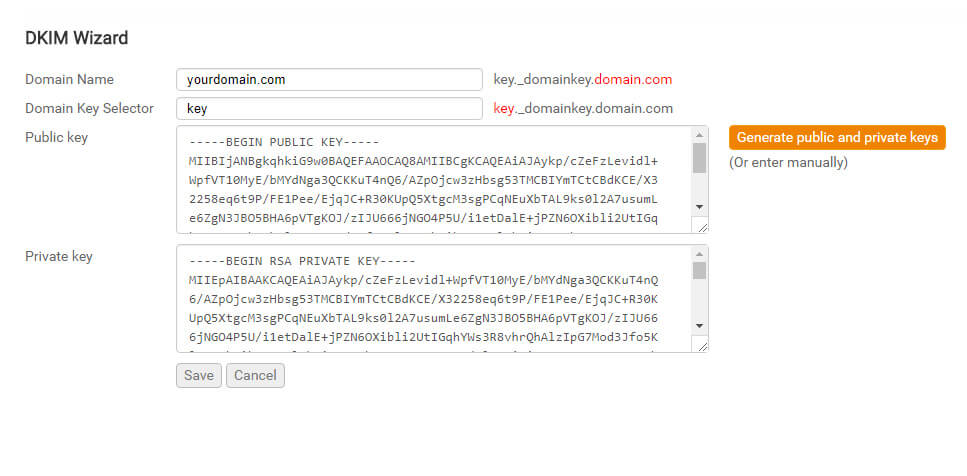 7. Click on Save. This will generate the text which you will need to add in your DNS with the help of your System Administrator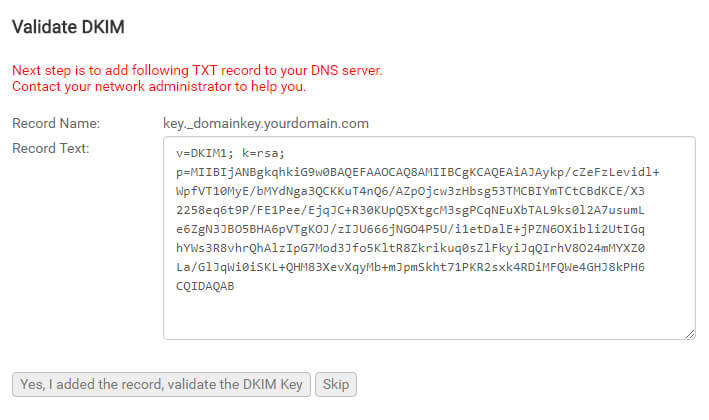 8. Once you have added the text in your DNS, click on Validate DKIM Key
Watch our DKIM Configuration Video
How can I help you?