Question : How to Use Mailpro's Double Opt-In functionality?
How to Use the Double opt-in supscription?
Also from our FAQ section: What is Double Opt-in?
1. Connect to your Mailpro Account
2. Go to Forms inside your Configuration zone
3. Add a new form
4. Fill the general information you would like your form to have such as
a. Name of the form and your Logo
b. What you would like your form to ask. For example, "email address of the subscriber"
c. Where you want your subscribers to be directed inside your website, once they fill your subscription form
5. In the Double Opt-in Section, chose our default message or your own message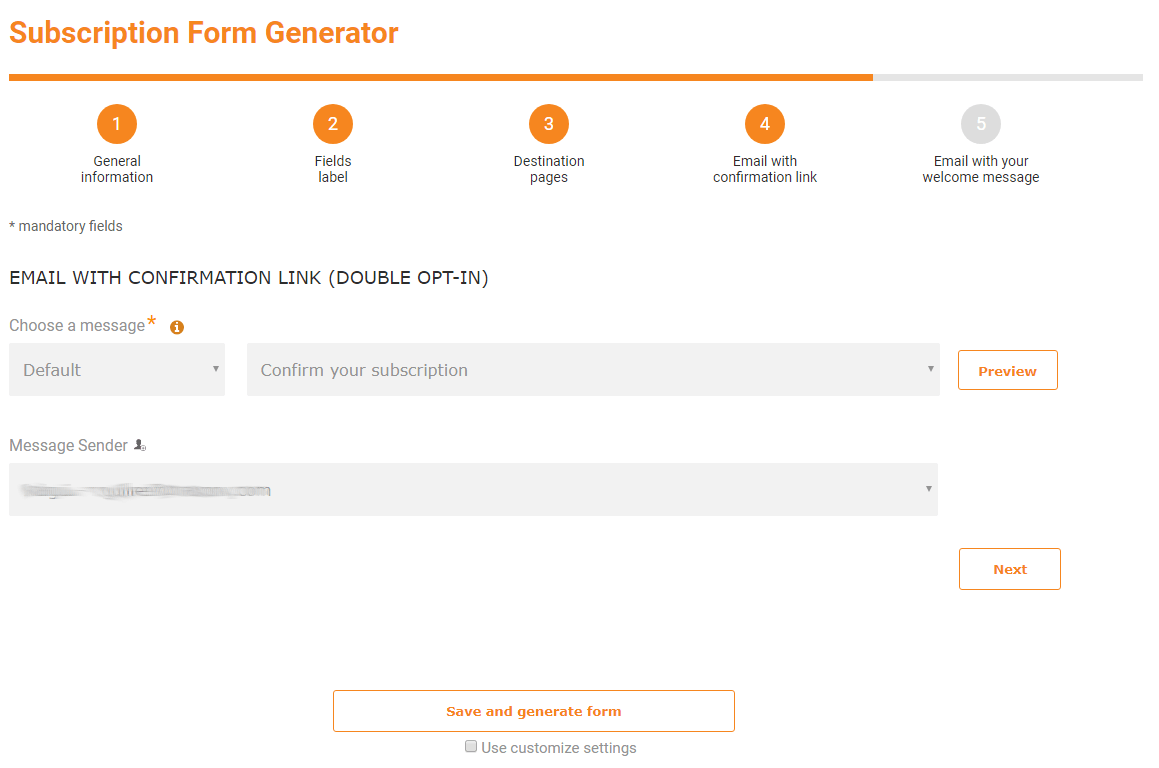 6. Choose from which email address you would like to send it
7. Click on Save and Generate form
8. Integrate your Form with our code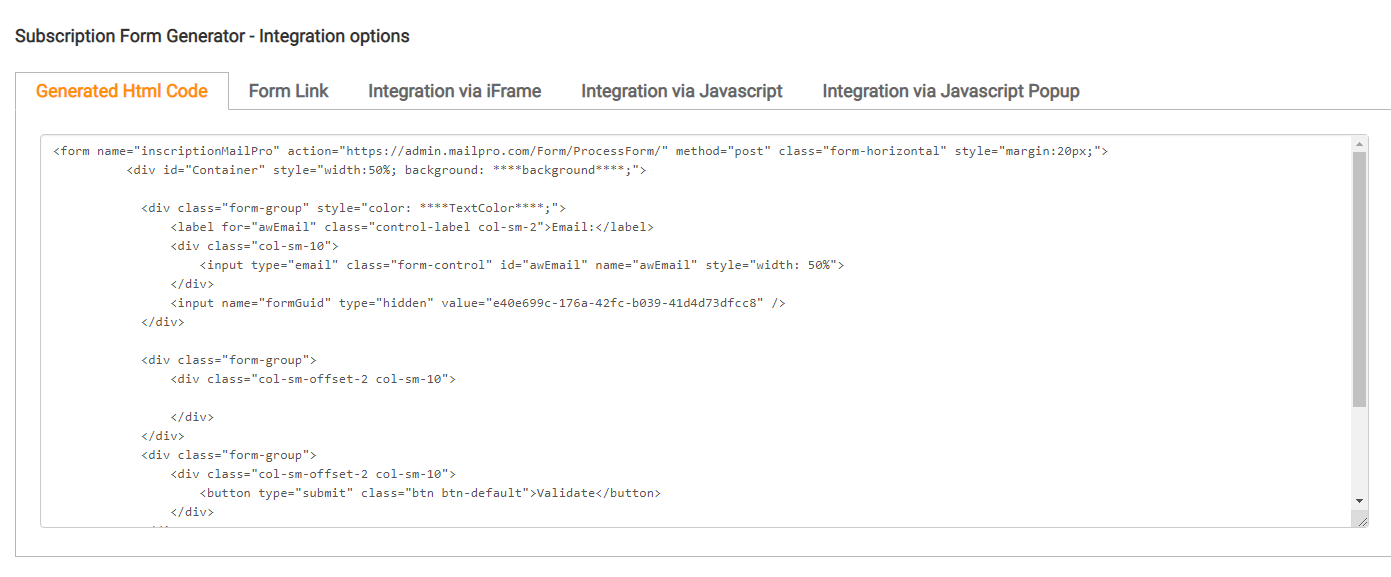 How can I help you?