Question : How to modify the background color of the newsletter?
Your Newsletter Background Color
There is a button in the HTML editor which allows you to change the background color of your newsletters with no need to know HTML code. Simply click on the first button in the upper-left corner and select the color you wish.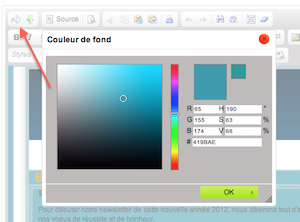 How can I help you?